---
The official website for the second season of the television anime of Itaru Bonnoki's The Vampire Dies in No Time (Kyūketsuki Sugu Shinu) manga revealed on Monday the new vampire character named Ura Shin Yokohama, voiced by Houchu Ohtsuka. The new character invites people sleeping on the train to the "Ura Shin Yokohama Station" barrier to suck their blood.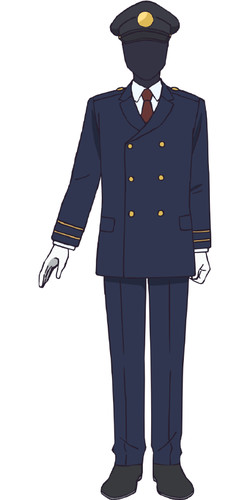 The anime's first season premiered in Japan in October 2021 and Funimation streamed the anime as it aired in Japan. The first season had 12 episodes. The second season premiered in Japan on January 9. Crunchyroll is streaming the anime.
Manga creator Bonnoki launched the manga in Weekly Shōnen Champion in June 2015.
The gag manga centers on Dralc, a vampire who is feared as he is rumored to be invincible. The vampire hunter Ronaldo goes to Dralc's castle after hearing that Dralc has kidnapped a child. But when Ronaldo arrives at the castle, he finds that Dralc keeps dying over every small thing and turning to dust. Dralc's true nature is that of the weakest vampire of them all.
Paradigm Shift announced in December that the manga will get a "hyper casual game" app for iOS and Android, which will also be available in English overseas this year.
Source: The Vampire Dies in No Time anime's website and Twitter account via Game Yoridori SubCul Midori Park
---