Special for Ballmasterz: 9009 animated series premieres on February 20
---
Adult Swim began streaming on Wednesday a trailer for Ballmastrz: Rubicon, an animated special for the Ballmastrz: 9009 series, with animation director Takashi Nakamura (Akira animation director and character designer, Fantastic Children, Robot Carnival, Yatterman) and Studio 4°C (Detroit Metal City, Mind Game, Tekkon Kinkreet).
The special, a sequel of the series' second season, will premiere on Adult Swim on February 20 at 12:00 p.m. (effectively, February 21). It will stream on HBO Max and digital retailers on February 21. PFFR is producing the special.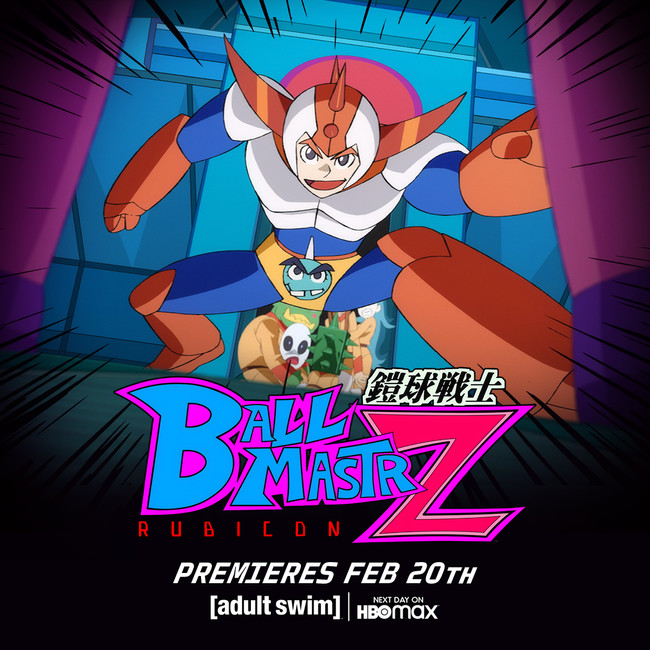 The Ballmasterz: 9009 animated series debuted on Adult Swim in 2018, and it has aired for two seasons. The show has also aired on Toonami.
Source: Press release
---