Game about dystopian world ruled by
Sega
launches in spring 2023
---
Sega unveiled on Friday a new smartphone game titled 404 GAME RE:SET with NieR series creator Yokō Tarō as the game's creative director. The game is slated for a spring 2023 release in Japan for iOS and Android devices. Pre-registration has started. Sega is planning to release it outside Japan as well. The company streamed a video:
The game takes place in a dystopian world where Sega controls everything. This happened because Sega gave its games identities, and a group of brainwashed games-turned-girls known as "Cast" came into power. Players must battle to restore the world that Sega continues to rule over.
Sega games represented as characters include After Burner, Virtua Fighter, Virtua Cop, and Outrun. The video also includes references to Sonic the Hedgehog and his nemesis Dr. Eggman. The staff plans to add characters from other game companies' titles as well.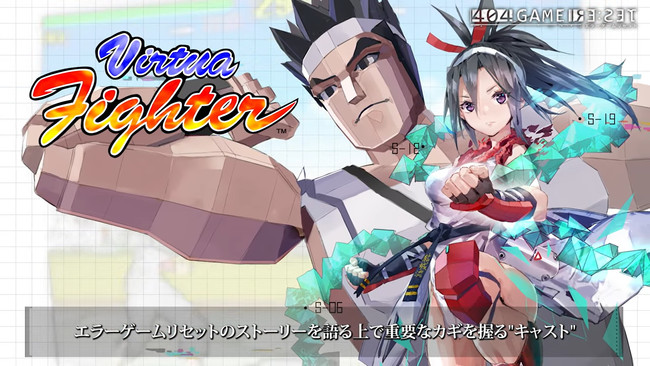 The game will feature a main scenario and character-specific stories.
Yuugen is designing the characters. Gosuke Nakamura is producing the game.
The original teaser trailer on Monday showed a smartphone that started to have glitches, as it fell to the ground. The phone's screen then revealed the texts, "Sōzōseyo akarui mirai wo" (Let's make a bright future), and "Sega wo korose" (Kill Sega) before crashing on the ground. The video continued with the cities of Tokyo, New York, Taipei, and Paris being filled with the Sega logo. The video ended with the date February 10, 2023, the announcement date, and the text "Sekai wa kawaru" (The world will change) on screen.
Source: 404 GAME RE:SET game's Twitter account
---