Subscribers can add up to 2 secondary users outside of account's primary location for additional charge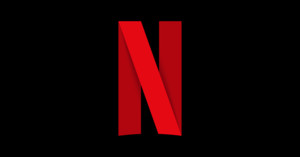 CNN reported on Thursday that Netflix has extended its new password-sharing policy to Canada, New Zealand, Spain, and Portugal.
Subscribers will be able to add up to two secondary users who reside outside of the account's primary location for an additional charge of CAD$7.99 (US$5.96), NZD$7.99 (US$5.09), €3.99 (US$4.30) in Portugal, and €5.99 (US$6.45) in Spain.
Netflix launched its new password-sharing policy in test markets Chile, Costa Rica, and Peru on February 5. The company had shared the policy on its United States FAQ page before removing it and attributing it to an error. The deleted policy FAQ page stated that all devices using a single Netflix account must be associated with one singular primary location that the company will verify through mandatory logins to the same Wi-Fi connection every 31 days. Netflix will prompt secondary users from other locations to register for their own account, or for a second account. Subscribers who are traveling for an extended period of time will be able to request a temporary code for hotel smart TVs, company laptops, and more in-transit devices for seven consecutive days at a time.
The streaming service is also offering a profile transfer feature under the new policy that will enable users to transfer queue lists and watch history to another account.
Netflix announced in January that its "paid sharing" subscription options will be available "more broadly" in the first quarter of 2023. The company crossed 230.75 million global paid subscribers, gaining 7.66 million subscribers in the final quarter of 2022. The company also appointed Greg Peters as co-CEO after co-founder and co-CEO Reed Hastings stepped down from his post.
The company had predicted a gain of 4.50 million subscribers in 2022's fourth and final quarter. The company had added 2.41 million subscribers to its service in the third quarter of 2022, after losing about 200,000 subscribers in the year's first quarter, and another 970,000 in the second quarter.
Netflix's new advertisement-supported "Basic with Ads" subscription tier launched on November 3 in the United States, the United Kingdom, Canada, Japan, Korea, Mexico, Brazil, Spain, France, Germany, Italy, and Australia.
Netflix announced in June that it was laying off 300 employees from its workforce. The Hollywood Reporter stated that the layoffs constituted around 3% of the company's current workforce. Netflix laid off about 150 employees, mostly based in the United States, in May.
The streaming service implemented a price increase in subscription plans in the U.S. and Canada in early 2022.
Source: CNN (Anna Cooban)