More information about tie-in picture book to be revealed at Hanyu's solo ice show on February 26
---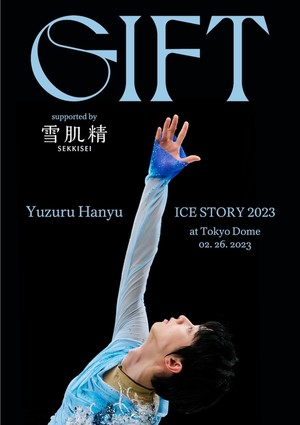 Professional figure skater Yuzuru Hanyu's solo ice show "Gift" revealed on its website on Monday that the manga creator and artist circle CLAMP (Cardcaptor Sakura, xxxHOLiC) will draw a tie-in picture book under the same name.
The website added that Hanyu was searching for ways to express his own stories not only through skating but also in the world of picture books. He reportedly asked CLAMP to draw the illustrations, and CLAMP accepted the offer. Hanyu commented: "This time, I have created the story of 'Gift' by envisioning many different things. In my imagination, there is also a picture book story called 'Gift,' and I wanted CLAMP to bring it to life."
CLAMP commented: "We were really surprised when we received this consultation. We want to help deliver another 'Gift' conceived by Mr. Hanyu to everyone through this picture book, which is different from the unprecedented 'Gift' performance."
The show will take place at the Tokyo Dome on February 26. Kodansha will publish the picture book. The show's organizers will release more information about the picture book on social media and through special newspapers sold at the venue.
Sources: Mainichi Shimbun's Mantan Web, Gift official English website
---