Manga's final chapter releases on March 13
---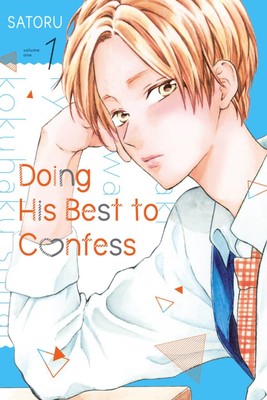 The March issue of Kodansha's Bessatsu Friend magazine announced on Monday that Satoru's Doing His Best to Confess (Natsuaki-kun wa Kyō mo Kokuhaku Shitai) manga will end in the magazine's April issue on March 13.
Kodansha USA Publishing licensed the manga and started publishing it digitally in October 2021. The company describes the story:
Natsuaki-kun is aloof, handsome, and popular with the ladies…except to his friends, who know his aloofness is because he's shy and always in his own thoughts. Thoughts always occupied by his oddball classmate, Nashida-san…but try as he might, Natsuaki-kun can't ever seem to get up the courage to confess. Can he find a way to tell her how he feels?!
Satoru launched the manga in Bessatsu Friend in May 2020. Kodansha and pixiv's Palcy manga website and app also published chapters of the manga for a limited time. Kodansha published the manga's fourth compiled book volume in October 2022. The manga's fifth and final volume will release on May 12.
Source: Bessatsu Friend March issue
---