---
The official website for the Yoihi Project announced on Thursday that Junji Sakamoto's upcoming live-action film Okiku and the World (Sekai no Okiku) is inspiring the spinoff picture book Untarō Tabimonogatari (Untarō's Travel Tales) — which in turn is inspiring a short anime series. The series consists of 12 five-minute episodes.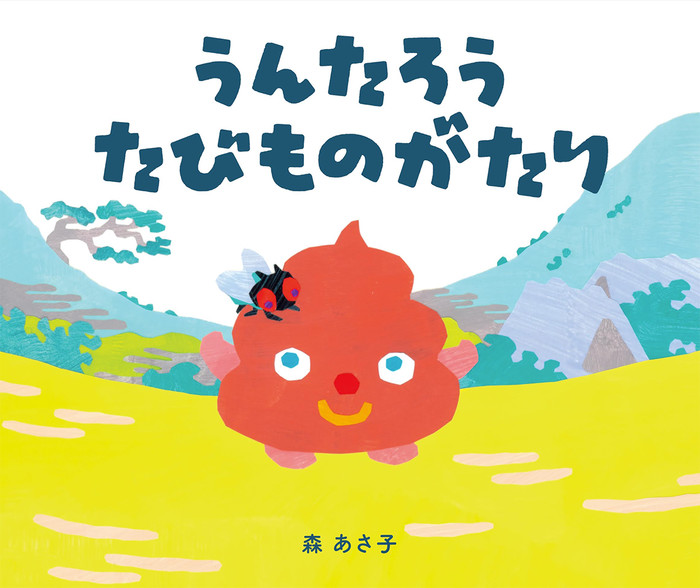 Asako Mori is drawing the Untarō Tabimonogatari picture book, which will ship on April 12. The picture book's story is set in the Edo period, and centers on the poop Untarō and the fly Paepa as they journey together.
The cast includes Atsumi Tanezaki as Untarō (both upper left in image above), Kappei Yamaguchi as Paepa (both upper right), Nichika Omori as Unsuke (both lower left), Fukushi Ochiai as Unzō (both bottom center), and Yū Kobayashi as Kimonon (both bottom right).
Tomohiro Kawamura (Meow Meow Japanese History, Shimajirō to Sora Tobu Fune) is directing the anime at ACCA and Joker Films. Kyō Shimizu (Meow Meow Japanese History) is penning the scripts. Miki Kasamatsu is composing the music.
Sakamoto's Okiku and the World, which is also a part of the Yoihi Project, will open in Japan on April 28. The film had its world premiere at the International Film Festival Rotterdam on January 31.
Free Stone Productions is handling the sales of Okiku and the World, and it describes the film's story:
In the mid-19th century, Okiku, a young woman, lives in a tenement row house among ordinary people in the sprawling city of Edo – known as Tokyo today. Okiku lives with her father, Genbei, a former samurai, now reduced to a penniless ronin, whom she supports by teaching children to read and write in a temple school. Two Manure Men, Yasuke, and his newly recruited partner, Chuji, regularly visit Okiku's tenement to collect the human manure from the outhouse the tenants share. Okiku, a young woman in her prime, seems to take a special interest in Chuji. After days of rain prevent Yasuke and Chuji from making their rounds, the tenement outhouse overflows. Enraged by the stink and the disgusting state of the outhouse, the tenants complain to the landlord. Just as their protests grow hostile, Yasuke and Chuji arrive, and everyone begs them to "take all this shit away."
Sources: Yoihi Project (link 2), Comic Natalie
---