---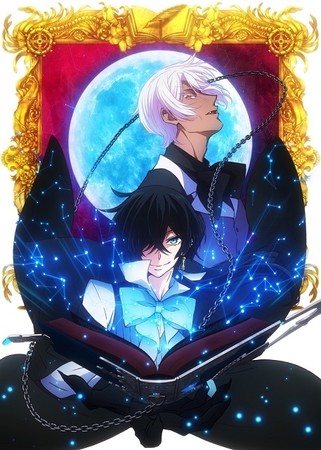 Crunchyroll has added a Hindi dub for the anime adaptation of Jun Mochizuki's The Case Study of Vanitas (Vanitas no Carte) manga. The dub is available to paid subscribers of the streaming platform, while the anime is available for free with Japanese audio and an English dub.
The streaming service also added an English dub for the Romeo X Juliet anime on Monday. The anime is streaming for free with both the Japanese and English dub.
The Case Study of Vanitas anime premiered in July 2021. The anime's second part premiered in January 2022.
Crunchyroll describes the anime:
In nineteenth-century France, humans and vampires coexist.
The young vampire Noé is traveling to Paris in search of The Book of Vanitas, which is said to be capable of unleashing a curse upon all vampires.
On an airship, he finds himself embroiled in a strange incident. It is Vanitas, a human calling himself a vampire expert, who appears before Noé in the ensuing chaos. In Vanitas's hands is the very book that Noé has been searching for: The Book of Vanitas…

Following this encounter, the curtain is set to rise on this tale of vampires, curses, and salvation…
Tomoyuki Itamura (Nisemonogatari, Owarimonogatari, Tsukimonogatari) directed the anime at BONES, and Deko Akao (Noragami, Snow White with the Red Hair) oversaw the series scripts. Yoshiyuki Ito (Concrete Revolutio, Carole & Tuesday) was the character designer and chief animation director.
Mochizuki (Pandora Hearts, Crimson-Shell) launched the manga in Gangan Joker in December 2015. The manga is on hiatus.
Yen Press has been publishing the manga simultaneously in English since its debut.
Sources: Crunchyroll (link 2) via @AnimeNewsIndia
---