Blu-ray carries opening 35 episodes of the original series
---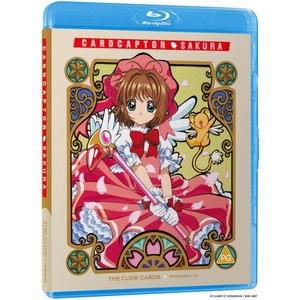 On Monday February 20, Anime Limited will release a standard Blu-ray edition of the first half of the original Card Captor Sakura anime series, carrying the first 35 episodes of the series.
Anime Limited describes the story:
"Ten-year-old Sakura lives a pretty normal life with her older brother, Toya, and widowed father, Fujitaka. Or she did, until the day she returned home from school to discover a glowing book in her father's study. After opening the book and releasing the cards within, Sakura is tasked with collecting each of these magical cards, while trying to live the life of a normal fourth grader."
Madhouse's anime adaptation of CLAMP's Cardcaptor Sakura manga aired in Japan from April 1998 to March 2000.
---