English edition launched digitally on February 15
---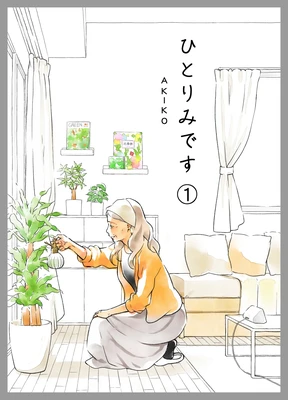 Akiko Morishima has launched the first volume of an English translation of her THE SINGLE LIFE: 60-year-old lesbian who is single and living alone (Hitorimi Desu: 60-sai Lesbian no Single Seikatsu) manga on Amazon. The English edition launched digitally on February 15.
The Amazon page describes the manga:
This is story of a 60-year-old lesbian who is single and living alone.

Miyuki is single, female and a lesbian.
No girlfriend, no life partner… and today is her 60th birthday.
This is the first in a series of short stories that portray the single life of those who are of a sexual minority and are middle to senior aged.
The Japanese edition launched digitally on Amazon Kindle on January 22.
Seven Seas Entertainment has released Morishima's Conditions of Paradise, The Conditions of Paradise: Our First Time, and The Conditions of Paradise: Azure Dream manga in English. Tokyopop released Morishima's Yuri Bear Storm manga in English, which is an adaptation of Kunihiko Ikuhara's Yurikuma Arashi anime. Morishima also served as the character designer for the anime.

---