---
The Asahi Shimbun paper announced the nine nominees for the 27th Annual Tezuka Osamu Cultural Prize on Monday. The awards commemorate the contributions of the manga pioneer Osamu Tezuka (Astro Boy/Mighty Atom, Kimba the White Lion/Jungle Emperor, Phoenix, Black Jack) by recognizing the manga that best follow his tradition.
Umi ga Hashiru Endroll (The Seas Roll on the End Credits)
John Tarachine
Akita Shoten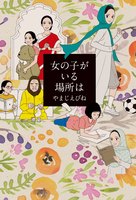 Onna no Ko ga Iru Basho wa (The Places Where Girls Exist)
Ebine Yamaji
Kadokawa
SPY×FAMILY
Tatsuya Endō
Shueisha
Licensed by Viz Media

Takopi's Original Sin (Takopī no Genzai)
Taizan 5
Shueisha
Licensed by Viz Media

CESARE – Il Creatore che ha distrutto (Cesare – Hakai no Sōzōsha)
Fuyumi Soryo
Kodansha
Hirayasumi
Keigo Shinzō
Shogakukan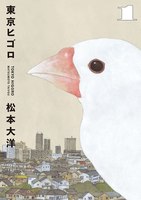 Tōkyō Higoro (Tokyo Everyday)
Taiyo Matsumoto
Shogakukan
Yuria Sensei no Akai Ito (Yuria's Red String)
Kiwa Irie
Kodansha
This year's judging committee – manga creator Osamu Akimoto, manga creator Machiko Satonaka, entertainer Minami Takahashi, writer and Tohoku University of Art and Design instructor Yukiko Tomiyama, professor and scholar Shōhei Chūjō, manga critic Nobunaga Minami, and comedian and manga creator Taro Yabe – selected the nominees from titles recommended by specialists and bookstore employees. To be eligible, the manga had to have had a compiled volume published in 2022.
Asahi Shimbun will announce the winners in late April, and will host an awards ceremony in Tokyo on June 8. The Grand Prize winner will receive a bronze statue and 2 million yen (about US$14,800), while the other winners will each receive a bronze statue and 1 million yen (about US$7,400).
Last year, nine titles were nominated, and Uoto's Chi -Chikyū no Undō ni Tsuite- won the Grand Prize. Natsuko Taniguchi's Kyōshitsu no Katasumi de Seishun wa Hajimaru won the New Creator prize, and Izumi Okaya's Ii Toshi o and Hakumokuren wa Kirei ni Chiranai won the Short Work Prize.
Sources: The Asahi Shimbun, Comic Natalie
---