Project aims to fund new volume of manga, with possible anime depending on success of project
---
Anime studio P.A. Works announced on Monday that it will launch a crowdfunding campaign for its "Numa Katsu!" project. The campaign aims to raise 1 million yen (about US$7,422) to produce a second volume of manga for the project, with the project stating that the project may also spawn a third manga volume and a possible anime adaptation if it is successful enough.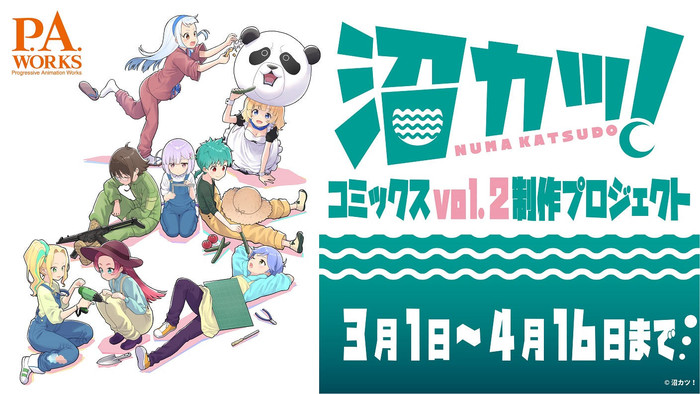 The campaign will run from March 1 to April 16.
The name "Numa Katsu" (literally Swamp Activity) is derived from the Japanese slang term "numa," literally "swamp," but referring to the act of getting obsessed with a hobby, "to get stuck in a swamp."
P.A. Works' "Numa Katsu" project began with the company's subscription-based online service P.A. Salon. The Numa Katsu project saw fans interacting with chosen specialists in certain hobbyist fields, conducting both online and offline meetings to perform those activities together. The activities include D.I.Y., arts and crafts, airsoft, game development, and home-grown vegetable gardening.
Manga creator MAXMELON already drew a first volume of manga in November, depicting characters in the school clubs of a fictional "Shuminonuma High School" (literally "Hobby Swamp High School").
Sources: Numa Katsu!'s crowdfunding page, Comic Natalie
---